The United Nation's (UN) Universal Declaration of Human Rights, established in 1948, stipulates an identity to every individual. Biometric technologies, the science using physiological characteristics to uniquely identify individuals, are rapidly giving many people, especially those in developing countries, that right.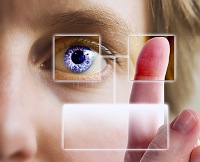 The most commonly used biometrics are
fingerprints
,
iris
,
retina
,
vascular
,
DNA
,
voice
,
hand writing
,
ears
,
facial
, and
gait
,
The science of biometric identification technologies is advancing rapidly, with many countries adopting them. There is a wide gap between common belief and the reality. This site's ambition is to dispel the myths.
The various technologies have widely differing performance capabilities and costs. The information that is available originates from academia, the military, the sellers, security organizations, police and government agencies.
Often the sellers portray their solutions as a panacea, and none of them are. Demystifying the science requires a lot of research.
Our aim is to make that a lot easier.
The National Institute of Standards and Technology (NIST) offer a
summary
of the current status:
"To date, biometric technologies are the most definitive, real-time identity management tools currently available, yet according to the National Science and Technology Council (NSTC) Subcommittee on Biometrics and Identity Management, many shortcomings of these tools have yet to be addressed."
More at:
A Current Analysis of Biometric Technologies
A Md. court's bizarre ban against collecting DNA samples
An Introduction to Biometric Recognition
Association BioSecure
Biometrics 101
Biometrics and Identity in the Digital World
Biometrics "Foundation Documents"
Biometrics Glossary
Biometrics Glossary (BG)
(Biometrics task force)
Biometrics History
Biometrics Overview
Biometric Standards Overview
Biometric Technical Assessment
Biometric Technology in Machine Readable Travel Documents
1
Border and Immigration Security
Building a Biometric National ID
Cash at Your Fingertips: Biometric Technology for Transfers in Developing and Resource-Rich Countries
FRVT 2006 and ICE 2006
Future Security Approaches and Biometrics
History of Biometrics
Identification for Development: The Biometrics Revolution
2
International Biometrics & Identification Association
National Institute of Standards and Technology (NIST) Biometrics Portal
Privacy and Biometrics
Procurement Aspects of Introducing ICTs solutions in Electoral Processes The Specific Case of Voter Registration
Published International Biometric Standards
The National Biometrics Challenge
The Role of Biometrics in Virtual Communities and Digital Governments
Voter Registration in Africa - A Comparative Analysis
Usability & Biometrics
Footnotes:
This ICAO document establishes facial recognition supplemented by fingerprints and/or iris recognition as the biometric modalities of choice for International travel documents, including passports. It's influence has been profound. Many developed countries were influenced to adopt facial recognition and fingerprints as the modalities for travel documents and national ID.

This Center for Global Development document provides comprehensive insights into the development of a biometric national ID system, distinguishing the requirements of developing countries from those that are already developed, and provides insights into various national biometric projects around the world.